Zylotrim Review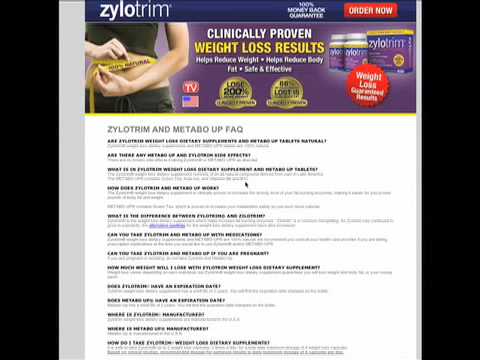 Ingredients?
Green Tea – Proven to be effective in weight loss, green tea has been shown to increase the metabolic rate. Zylotrim, however, does not disclose the amount of green tea included. As such, there is no way to verify that there is enough green tea to be effective. Our guess: it won't be.
Kola Nut – Is believed by some to suppress appetite. Research, however, is unsupportive of these claims.
Zylotrim's Marketing
The marketing for Zylotrim is extremely questionable. They offer a "risk free" bottle of Zylotrim but won't give you any additional information about the trial until you provide them with your credit card information. Needless to say, I didn't give them my credit card number, but this raises a HUGE red flag. How are you supposed to know what you are paying for if you can't get that information up front? Plus, it appears that the free trial isn't really free at all. It says that today you will only be charged $29.95. But wait, I thought this was a free trial. Not at all. You get a free bottle along with the bottle you are charged for and who knows what you will be signed up for in the process. This seems like one of the worst scams I have seen in a long time and I wouldn't trust this company with any of my personal information.
Zylotrim Price
Again, when you give this company your credit card to sign up for the "free" trial, you are initially charged $29.95. After that, who knows what charges you may incur.
Zylotrim Guarantee
The website says that Zylotrim offers a 30-day money back guarantee.
Conclusion
I would stay far, far away from this company. All Zylotrim seems interested in is getting your credit card information so they can start charging you for a product that contains inferior ingredients (well one good ingredient and one worthless one). There are many many other diet pills that contain green tea in fully disclosed amounts that also have other good ingredients to accompany it. You're much better off going with one of these pills. I've seen a lot of shady diet pill marketing schemes in my day, and this doesn't seem to be much different. Don't be fooled into giving this company any of your information or hard-earned money! Big thumbs down for Zylotrim!